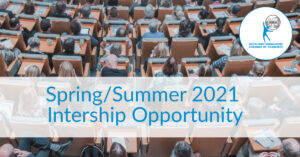 The South West Communities Chamber of Commerce is searching for an intern for Spring/Summer 2021 in the fields of Marketing, Business Management or related field.
This intern should be prepared to work in a fast-paced environment and will finish the internship having gained broad experience in various aspects of non-profit marketing.
Students must be a junior or senior at a University, College or Trade School and must be able to accept internship credits
Applicants should send a cover letter and resume to mandi@southwestcommunitieschamber.org
Or mailed to 412.221.4100
Responsibilities
        Assist in the creation of signage, email campaigns, online promotion, etc.
        Assist in updating and creating content for website
        Perform analysis of marketing data
        Help seek, support and grow membership
        Seek and analyze competitor marketing materials both on and offline
        Prepare presentations
        Enter contact information into contact management systems
        Provide support to social media efforts
        Monitor social media for trending topics to utilize on social media channels
      Maintain tracking report of public relations activity
        Assist in Event Marketing and Preparation
 Requirements
Undergraduate student in South Western, PA majoring in Marketing, Business Administration or related field
Excellent verbal and written communication skills
Driven and hard-working
Ability to take direction and multi-task
PowerPoint, Word and Excel experience a plus
Benefits
Practical experience within Non-Profit sector
Shadowing, mentoring, and training opportunities with professionals
Opportunity to participate in networking events and company meetings
Flexible schedule for students, all online
This is an unpaid internship
About the South West Communities Chamber of Commerce:
The South West Communities Chamber of Commerce is a strong, pro-business membership organization serving business and our communities for almost 100 years. Member municipalities include the Boroughs of Bridgeville, Carnegie and Heidelberg, and the Townships of Collier, Scott, South Fayette, and Upper St. Clair as well as surrounding regions in and around the South Hills. The Chamber provides the tools to assist in the operation and promotion of area businesses, and our members work together to make our communities desirable places to live and do business. Membership in the Chamber is an investment in the future of these communities, and we believe that our members are our greatest resource.