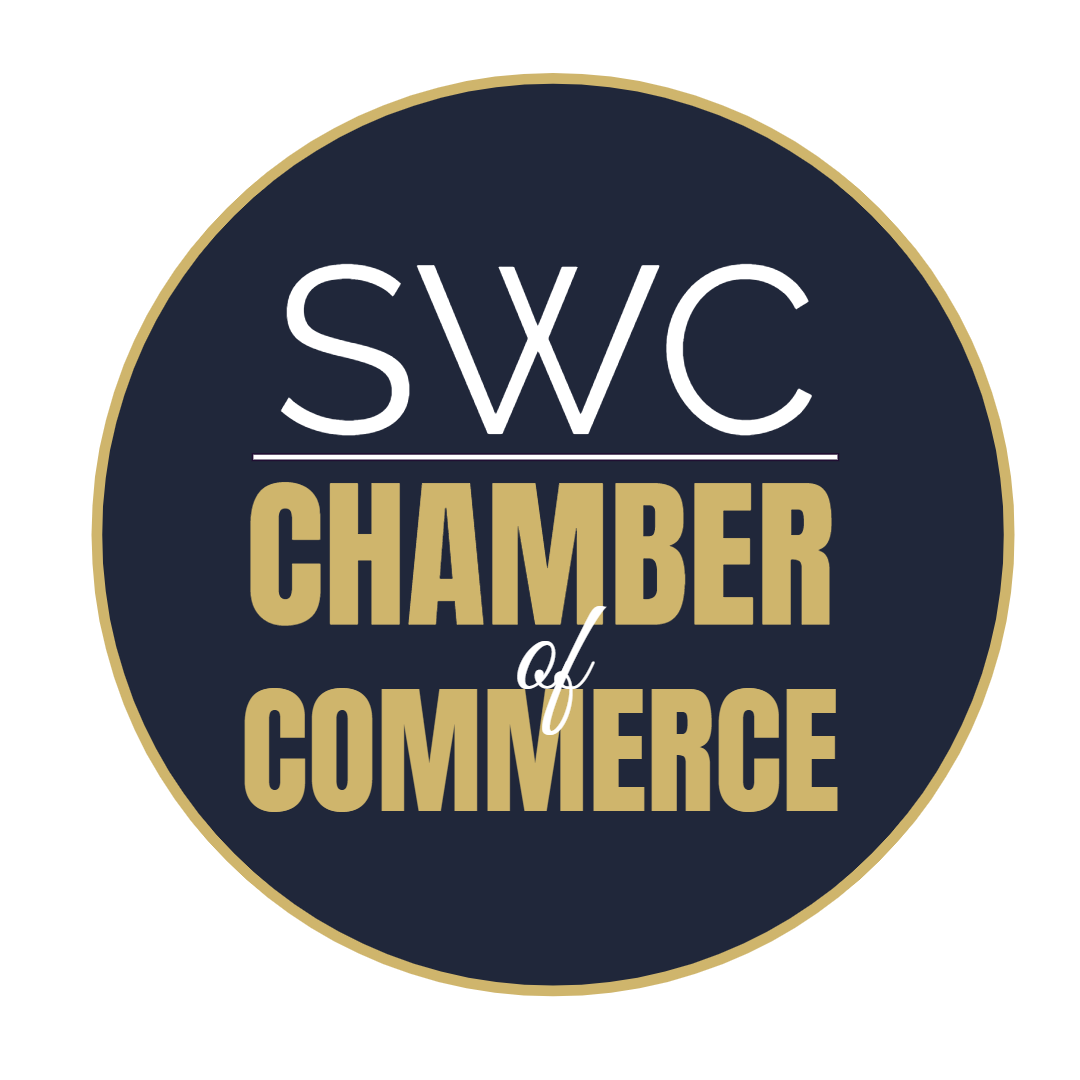 $67.00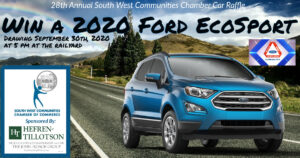 South West Communities Chamber 37th Annual Car Raffle
The South West Communities Chamber of Commerce is Celebrating it's 37th Annual Car Raffle with special thanks to Wolz Wind & Ford! This year the chamber of commerce will be giving away a 2020 Ford AWD EcoSport! Tickets are only $65.00 ($67.00 if you buy online). This is the main fundraising driving for the South West Communities Chamber of Commerce. Support the Chamber, the local business owners, their employees and the community by purchasing a ticket.
The Car Raffle Winner will be chosen on September 30th at the Railyard. Free to attend and Free food at the event! Cash Bar Available. Raffle winner will be drawn at approximately 5:00 p.m..***
***Due to COVID-19 and the uncertainty of the economic atmosphere if the cost of the car exceeds the amount raised by fundraising efforts the drawing will immediately turn into a 50/50 drawing. If the amount raised matches or exceeds the pricing of the car the raffle will continue as normal with the option to choose the car or the $18,000 cash amount. 
*To avoid online costs you can mail your check for $65.00 to 990 Washington Pike, Bridgeville, PA 15017. Please include your name, phone, email and address and your ticket will be mailed to you upon acceptance of the check.
Special Thanks to our Sponsor Jamie Roach and Patricia John of Hefren-Tillotson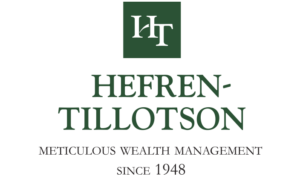 About South West Communities Chamber:
The South West Communities Chamber of Commerce is a strong, pro-business membership organization serving business and our communities for almost 100 years.  The unique home of the Chamber is a 110 year old building, once a West Penn Power substation, located on Washington Pike (Rt. 50) in Collier Township.  The building was restored through the donated efforts of members and area business twenty-five years ago.  Member municipalities include the Boroughs of Bridgeville, Carnegie and Heidelberg, and the Townships of Collier, Scott, South Fayette, and Upper St. Clair as well as surrounding regions in and around the South Hills.
In 2008 The Common Good Foundation was created as an extension of the Chamber to enhance our business outreach programs, and to encourage our future businessmen and women to reach their goals and aspirations by awarding a Scholarship to a high school senior in the school districts served by the Chamber when possible.  It is our hope that in the future these young men and women will participate in their community's achievement and growth.  
The Chamber provides the tools to assist in the operation and promotion of area businesses, and our members work together to make our communities desirable places to live and do business.  Membership in the Chamber is an investment in the future of these communities, and we believe that our members are our greatest resource.