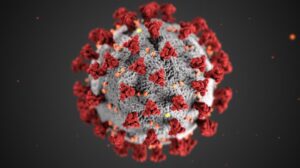 Hello Members,
The South West Communities Chamber of Commerce is here to help support you through this crisis in any way that we can. Please send us questions and we will try our best to get them all answered in a timely fashion. The chamber building is closed to the public now through April 1st although our director will be working remotely to help serve you. Please use the information below to help guide you. As new information comes up we will post it here.
We also ask that members who feel they are offering a support service for businesses and families to please send that information to mandi@southwestregionalchamber.org of commerce and will try to share those with our members and the public. Call our director at 412.737.3347 (cell) with any additional questions. All events will be postponed until further notice. We hope to get back on track as soon as it is deemed safe. We will continue to reach out and offer options for our members to connect on a virtual level. Remember we are here to support you and serve you in the best way that we can. 
Mandi Pryor
Executive Director
COVID-19 Resource Guide
From Pittsburgh Regional Alliance and Allegheny Conference on Community Development, here is a toolkit for organizations that contains best practice protocols and guides for various industries.
https://www.readypittsburgh.com
Upcoming South West Communities Chamber Webinars: 
As the Pittsburgh region begins to anticipate its recovery from the COVID-19 crisis, the Allegheny Conference invites you to join a webinar regarding "Making Sense of Current Economic Conditions and Business Preparedness for Reopening." It will be presented on Friday, May 15 from 1:00 – 2:00 p.m.             Registration is needed. Click below:
https://us02web.zoom.us/webinar/register/WN_S9KtGvHISI6wR3_HaQwtSw
(RECENTLY Released) Webinars:
Chamber and Chamber Affiliates
In Case You Missed It: Scott Township Community Forum: Wednesday, April 15th, 2020 at 10 am.
Business Loan Q & A with SCORE:  Overview PDF from Loan Session: SCORE Loan Webinar with SWCCC
In Case You Missed it: Bridgeville Borough Forum: 
In Case You Missed it: Collier Township Community Forum:
Special Thanks to Brentwood Bank for sponsoring this informative series.
In Case You Missed it:   South Fayette Community Forum:
In Case You Missed it:  Carnegie Borough Community Forum:
In Case you Missed it:  Heidelberg Borough Community Forum:
Pittsburgh Foundation Webinar Series: https://pittsburghfoundation.org/covid-webinar-series?li_fat_id=0c023dba-032e-460d-a11e-80101e90cba5
Allegheny Conference: Webinar with Buchanan Ingersoll & Rooney and Jones Day on labor and employment impacts
Allegheny Conference From the Small Business Experts: FAQ Guide to COVID-19 Financial Assistance
https://alleghenyconference.us1.list-manage.com/track/click?u=3d70a7e788f6f15096e67163b&id=439f77978e&e=753f6fa48c
Pittsburgh Technology Council:Jay Costa, PA Senate Minority Leader, and Francois Estellon, CTO and COO of SGK — a Matthews Division
Pittsburgh Technology Council: PA House Speaker Mike Turzai
Pittsburgh Technology Council:
4/6/20 Episode 11: Katharine Kelleman, Port Authority
4/7/20 Episode 12: Beyond the Laptops – Aurora, Google and Neighborhood Allies
4/8/20 Episode 13: Christina Cassotis, Pittsburgh Airport
4/9/20 Episode 14: Congressman Conor Lamb
4/10/20 Episode 15: Lisa Schroeder, Pittsburgh Foundation
4/13/20 Episode 16: Lisa Scales, Greater Pittsburgh Community Food Bank
4/14/20 Episode 17: FCC Chairman Ajit Pai and Crown Castle CEO Jay Brown
4/15/20 Episode 18: Cynthia Hundorfean, President/CEO – Allegheny Health Network; and Dr. Donald Whiting, President Allegheny Clinic, Chair of Neurosurgery – Allegheny Health Network
Small Business Resources: https://entrepreneur.pitt.edu/business-resources-covid-19/?fbclid=IwAR0533BVi0EoMozPD_zmJenNAfTeZRdv1u4n_HyHk-16IoItZjec34zV0qM
State Representative Jason Ortitay's Webinar and Info Overview:
CARES Section-by-Section FINAL (1)
University of Pittsburgh Institute for Entrepreneurial Excellence- Loan Guide 
Self-Employed Benefits
Self-employed workers have been among the hardest hit financially by COVID-19 mitigation efforts. The federal CARES Act makes it possible for self-employed and independent contractors to receive unemployment and increases benefits by adding $600 per week for up to four months. Read more at https://online.flippingbook.com/view/1045126/2/#zoom=z.
PLEASE NOTE: We've been advised by the federal Department of Labor that a separate, manually processed application will be necessary for this program. You should wait until that separate application is available to apply for benefits. If you apply through the regular UC system, your claim will be rejected. I'll be sure to share updates as they become available.
Disaster Unemployment Assistance:
https://www.benefits.gov/benefit/597
PA Department of Health – Corona Virus info page:
https://www.health.pa.gov/topics/disease/Pages/Coronavirus.aspx
COVID-19 Info for Businesses:
https://www.health.pa.gov/topics/Documents/Diseases%20and%20Conditions/Coronavirus%20Businesses%20Fact%20Sheet.pdf
Tip Sheet on Social Distancing/Quarantine/Isolation:
https://www.samhsa.gov/sites/default/files/tips-social-distancing-quarantine-isolation-031620.pdf
PA Department of Community & Economic Development:
https://dced.pa.gov/resources/
Industrial Development Loans 
https://dced.pa.gov/programs/pennsylvania-industrial-development-authority-pida/
Department of State (Information for Travelers) 
https://travel.state.gov/content/travel/en/traveladvisories/ea/covid-19-information.html
Workers Compensation Guide: 
https://www.uc.pa.gov/COVID-19/Pages/WC-COVID-FAQs.aspx
Workers Compensation FAQ: 
https://www.uc.pa.gov/COVID-19/Pages/UC-COVID19-FAQs.aspx
Employer Workers Compensation Guide: 
https://www.uc.pa.gov/COVID-19/Pages/Employer-COVID19-FAQs.aspx
Services for Pennsylvanians Affected by COVID 19 
https://www.uc.pa.gov/COVID-19/Pages/Services-for-PA-COVID19.aspx
Wolf Administration Guide to Non-Essential Businesses
https://www.governor.pa.gov/newsroom/wolf-administration-updates-businesses-on-guidance-for-covid-19-mitigation-efforts/
CDC – COVID-19 info:
https://www.cdc.gov/coronavirus/2019-ncov/index.html
CDC – Resources for Businesses and employers
https://www.cdc.gov/coronavirus/2019-ncov/community/organizations/businesses-employers.html
Responding to COVID-19 guide:
https://www.pa.gov/guides/responding-to-covid-19/
Small Business Administration Disaster Assistance (Small Business Loans) 
https://www.sba.gov/disaster-assistance/coronavirus-covid-19?utm_medium=email&utm_source=govdelivery
Sign up for AlertPA to get emergency alerts – weather, health, etc:
https://public.coderedweb.com/CNE/en-US/BF5CCF5B2AB3
Personal  Resources:
(RECENTLY Released) Department of Human Services Creates Online Tool for Essential Workers to Find Child Care Providers with Approved Waivers, Reminds Operating Providers of COVID-19 Safety Recommendations
https://www.media.pa.gov/Pages/DHS_details.aspx?newsid=507
Allegheny County Health Department resources:
https://www.alleghenycounty.us/Health-Department/Resources/COVID-19/COVID-19.aspx
https://www.alleghenycounty.us/uploadedFiles/Allegheny_Home/Health_Department/Resources/COVID-19/2019-ncov-factsheet.pdf
Apply for Medicad/ CHIP: https://compass.state.pa.us
Emergency Food Assistance: 
https://www.media.pa.gov/pages/Agriculture_details.aspx?newsid=900
Presidents Coronavirus Guidelines: 
https://www.whitehouse.gov/wp-content/uploads/2020/03/03.16.20_coronavirus-guidance_8.5x11_315PM.pdf
Get Your Household Ready for Corona Virus (CDC)
https://www.cdc.gov/coronavirus/2019-ncov/community/home/index.html?CDC_AA_refVal=httpss%3A%2F%2Fwww.cdc.gov%2Fcoronavirus%2F2019-ncov%2Fcommunity%2Fget-your-household-ready-for-COVID-19.html
John Hopkins Coronavirus Resource Page: 
South West Meals on Wheels:  (Volunteer Opportunities)
https://www.southwestmealsonwheels.org/
Bridgeville Community Food Bank:
https://bethanypresby.org/food-bank
To volunteer your time to feed God's children or for more information regarding donations or distributions please email the Church Office or call at (412) 221-5132.
Greater Pittsburgh Community Food Bank:
https://www.pittsburghfoodbank.org/covid19/
Greater Washington County Food Bank: